Given the record-breaking popularity of mobile games, Turkey has become a leader in hypercasual game development. The influx of mobile gamers has led to a surge of activity in the industry. In January, Take-Two Interactive acquired Zynga for $12.7 billion, and it was a big boost for Turkish game developers.
According to Newzoo Global Mobile Gamers for 2021, the mobile gaming industry will generate $93.2 billion in revenue in 2021, a 7.3 percent increase over 2020. Mobile gaming accounted for 52 percent of global gaming revenue in 2021. Experts expect mobile gaming revenue to grow at a compound annual growth rate of 11.2 percent from 2019 to 2024.
Before buying Zynga, Take-Two spent the last few years making acquisitions, buying many small mobile developers. Many of these small studios are based in Istanbul. All of this has led to an international gaming movement in Turkey.
Zynga has acquired five Turkish studios in the past four years, including leading Turkish developers Peak and Rollic.
Since 2017, Turkish mobile game developers have raised billions of dollars in funding and investment, most notably through Zynga's $1.8 billion acquisition of Peak in June 2020. These successes have inspired other Turkish companies to enter the market, sparking a wave of mobile game development.
This is good news for the market, right? When people see this, it will show that they can repeat this history, repeat this success. That's one of the reasons why the Turkish game ecosystem is vital. In Turkey, the idea of game studios is to release 10 or 15 games a year and hope that one or two of them become hits. That's one of the reasons why Turkish game companies dominate the market.

Ozan Shishman, head of sales at Adjust
The emergence of Turkish game venture capital firms like Ludus Ventures is one consequence of the expansion of the mobile game industry in Turkey. As mobile gaming continues to grow, so does the state of the Turkish mobile gaming industry.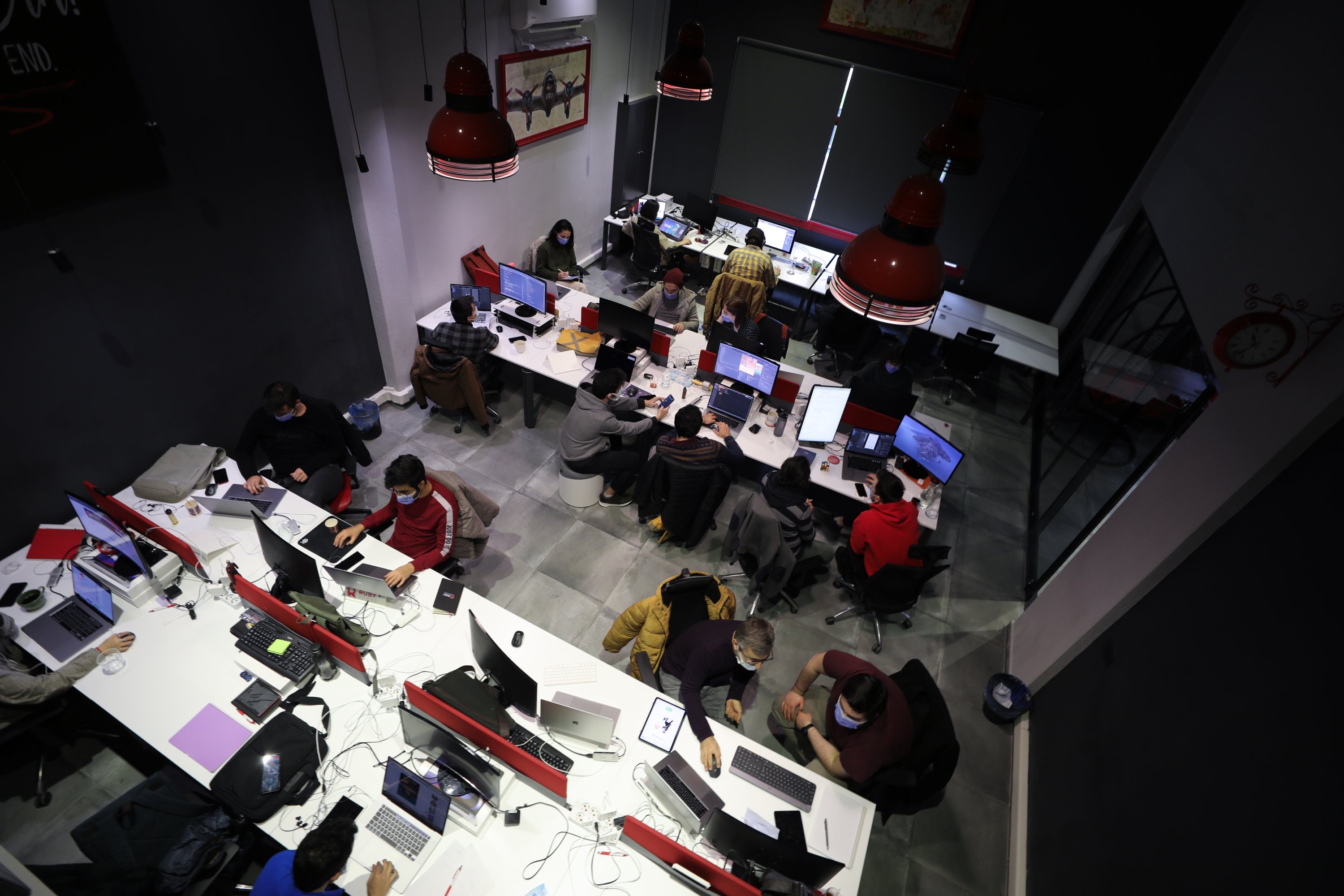 Given the sharp decline in the relative value of the Turkish lira in recent years, the euros and U.S. dollars generated by the international mobile game market are more valuable than ever to Turkish game developers. The Turkish government covers the fees charged by the Apple App Store and Google Play Store, making it much easier for Turkish game developers to go international.
Instead of focusing on popular games domestically, Turkish game companies are increasingly using their success as a springboard to enter the international market.
Since its acquisition by Zynga, seven of Rollic's games have ranked 1-2 in the U.S. AppStore. Although the Turkish lira seems to have reached a stable value, the relative strength of the U.S. dollar is likely to extend this lucrative deal.
664