Homa Games and the SensorTower platform have analyzed the current situation in the mobile market of hyper casual and arcade idle games. In this piece, HC.Games' editorial staff highlights the main points.
Over the past few years, the hyper-casual genre has become one of the fastest-growing app stores, not only in the number of downloads but also in the variety and originality of new products.
Based on the casual genre, hyper-casual has established itself as a category in its own right and has grown to include such subcategories as ultra-casual, idle, mergers, and hybrid-casual.
Some of these sub-genres have become separate full-fledged trends, but from time to time, the market watches as a new genre emerges on the hyper-casual scene.
To stand out, developers constantly test prototypes and introduce creative iterations that lead to new, different games and hybrid genres. Such was the case with Farm Land, Harvest It and Craft Island by Homa Games. The games became a new arcade idle category member and showed the genre's potential.
SensorTower research results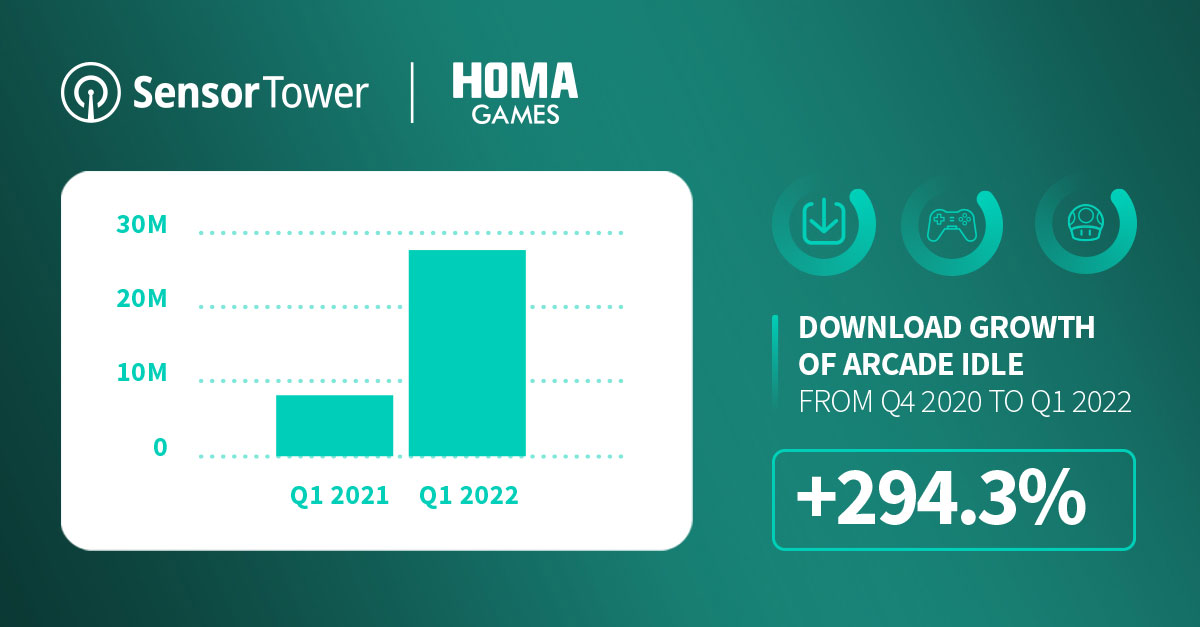 In a joint report, SensorTower and Homa Games tell us that the market situation is dynamic and has changed over the past two years. The number of installations of hyper-casual games on iOS and Android in 2021 equals 13.7 billion, while the arcade idle genre has stopped at 47.3 million installations.
SensorTower also analyzed the growth of iOS and Android downloads over a specific period, from the fourth quarter of 2020 to the first quarter of 2022. The hyper-casual genre showed 15.2% growth, and arcade idle as much as 2050%. This speaks to the popularity of the genre and increases exponentially.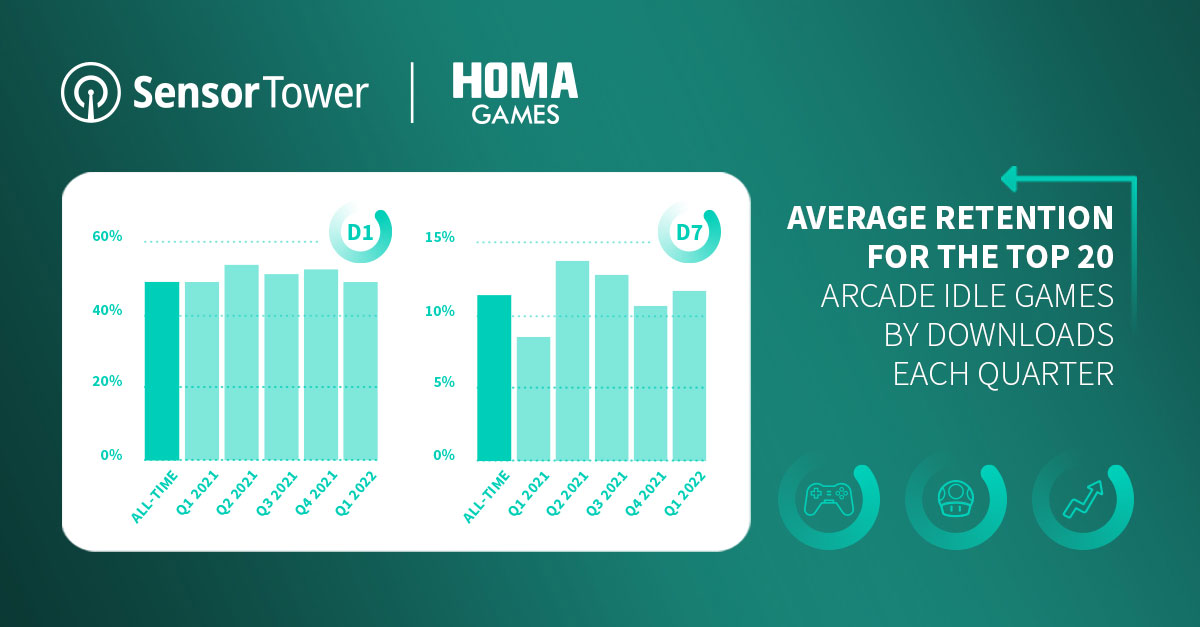 The mobile industry market is volatile and unpredictable, especially the hyper-casual trend and its offshoots. Short game sessions are a feature of this genre that forces developers to develop new creative ways to hold on. What was famous a year ago surprises no one today.
Side note: Sensor Tower report on mobile app revenues in the first half of 2022.
According to the report, the conclusion suggests itself – the heyday of the arcade idle genre is still to come. Therefore, developers should take a closer look at this prospect.
394