Game development studio Roboto Games has raised $15 million in Series A funding. Andreessen Horowitz led the round. The studio uses the funds to bring users together with games available anytime, anywhere.
Side note: Game7 launches $100 million grant program.
Roboto Games is based in San Mateo, California. The company is focused on remote work. The studio has created an ecosystem where everyone feels safe to express thoughts, ideas and concerns.
The company has raised capital to foster continued growth and creative development. Ancient8, Animoca Brands, Gumi Cryptos Capital, Harrison Metal Capital, Makers Fund, Merit Circle and Transcend also participated in the round. This brought the total investment to $19.5 million.
Today, it's the second project led by Kurt Bererton and Chief Operating Officer Matilda Piñol. In 2007, they founded ZipZapPlay, which has created 20 of the best social games for Facebook. Among them was Baking Life, which reached 1.5 million daily active users.
Starting with ZipZapPlay and continuing today at Roboto Games, we devote significant time and energy to creating a culture where everyone has a voice. If you look at those who make up Roboto Games, employees have been working together for over a decade because of this approach.

Company Press Release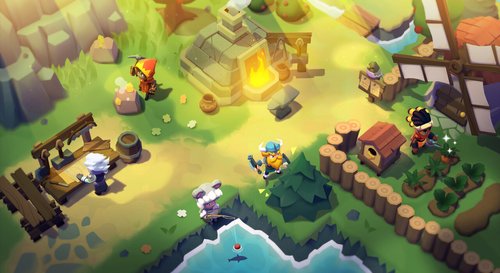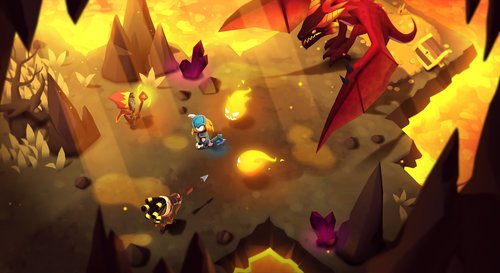 Foragers and Fighters by Roboto Games
Games are supposed to be fun. Many web3 games have forgotten this and don't create a complete game and economical designs, leaving gamers with useless NFTs or tokens.
Roboto Games focused on creating a free-to-play game in which adding the ability to acquire digital assets comes second. Players collect web3 holdings if they want, or continue to play without them and have a great time.
I worked with Kurt and Matilda back at PopCap and am excited to work with them again. The Roboto Games team is obsessed with creating deep, immersive gameplay and bringing a player-centric approach to web3 games.

James Gwertzman, General Partner at Andreessen Horowitz
The company's current project is a survival and crafting MMO with elements of character collecting, Foragers and Fighters. The game supports a user-created economy.
The funding will help the company expand its team, create an inclusive culture, and release excellent games.
112