Over the past few years, hyper-casual games have caught the attention of well-known brands and marketers looking to expand their audience reach. Meagan Martino, head of demand for EMEA and the Americas at AppLovin, told Newdigitalage what to look out for.
Today, hyper-casual mobile games are an impactful channel for attracting the attention of various groups of people, from teenagers playing between classes to older people collecting puzzles.
Hyper-casual games are designed for the mass market. The simplicity and accessibility attract a diverse audience, making the earning potential enormous.
The popularity of the genre has grown, and there have been critics who have rejected hyper-casual games because of the simplicity of the mechanics. Still, in recent years the genre has proven viable.
Side note: The future of the hyper-casual games market.
According to Data.ai, among the most downloaded games in 2021, hyper-casual games ranked in the top three and cumulatively racked up more than four billion installations. You don't have to be an analyst to see the demand for these types of games, but the question for marketers is: Is there a solid business model for brands within the hyper-casual genre?
Advertising formats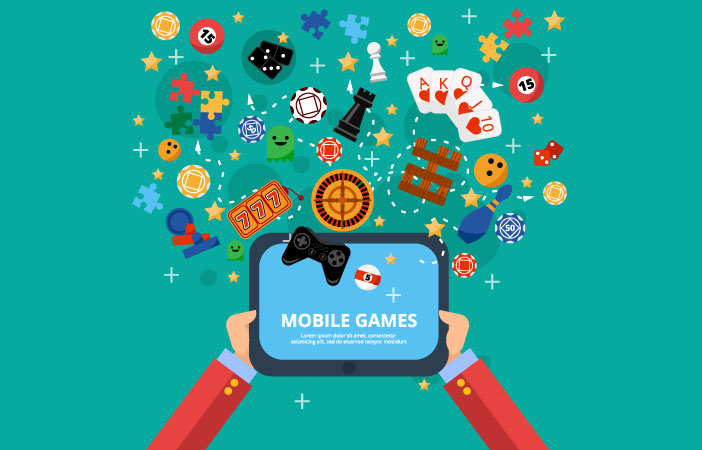 Advertisers know a variety of in-game formats that are accessed depending on campaign goals: increasing reach, attracting new audiences, or increasing revenue. In-game advertising is safe for brands: there is no chance of unfavourable or random user-generated content appearing in games that will affect a company's image.
Here are the advertising formats used in games today:
Interstitial advertising. Interstitial ads grab the viewer's attention and fully occupy the screen during pauses or transitions in the app menu;
Reward Advertising. These are ads that players view in exchange for a reward. For example, the player receives extra life, in-game currency, or bonuses for viewing the ads. Because of this concept, reward advertising remains the most positive advertising experience for gamers in 2022;
Native advertising. Native ads are tailored to the app not to degrade the gaming experience. These ads are best placed in-stream with the rest of the content, such as after an action or between game levels;
Playable ads. Playable ads allow the user to play the game for a short time to get interested and install the full version.
Using in-app bidding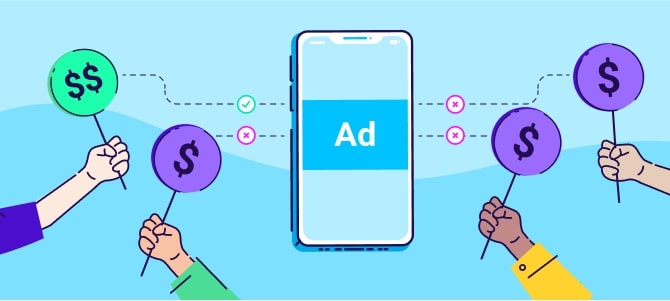 In-app bidding offers a win-win option for publishers and advertisers. For small hyper-casual game developers, in-app bidding services like AppLovin MAX have freed up a significant amount of time that studios now spend creating games. For advertisers, in-app bidding offers the ability to compete for displays in real-time.
Defining KPIs
Marketers who want to use hyper-casual games for advertising need to know the product's audience and how to work with metrics.
It's essential to make sure in-game ads are created and placed appropriately. The more successful you identifying your target audience, the more valuable the advertising campaign will be.
As in any other medium, they are identifying KPIs is critical. KPIs can vary greatly depending on the type of advertiser and the campaign's goals. For example, app marketers aim to attract new users and measure LTV, while brand and agency advertisers, who increase conversion and site awareness, optimize reach, price and viewability.
With such fierce competition in the mobile app game, it's essential to monitor ad campaigns to understand how to improve them. Specialists help app marketers do this and analyze the effectiveness of campaigns across multiple advertising channels.
Hyper-casual in-game advertising represents a promising opportunity for brands to reach and engage new target audiences. With women now making up the majority of the audience for hyper-casual games and the average age of gamers in the genre being 33, hyper-casual games are becoming a channel for diverse, engaged consumers.
160