It's not easy for the hyper-casual industry today — the market is oversaturated, so developers go beyond the genre's standards and use elements of casual and mid-core. Azur Games's official LinkedIn account tells us how to make a hybrid-casual project from a hyper-casual one.
Side note: The secrets of lowering CPI in hyper-casual games from Azur Games.
Azur Games was founded in 2017 and is now one of the top 3 global mobile publishers in downloads. The company passed the 3 billion total installations mark in 2022. The publisher's portfolio includes more than 150 successful projects in different genres: from mid-core PVP to hyper-casual industry.
The company boasts such hits: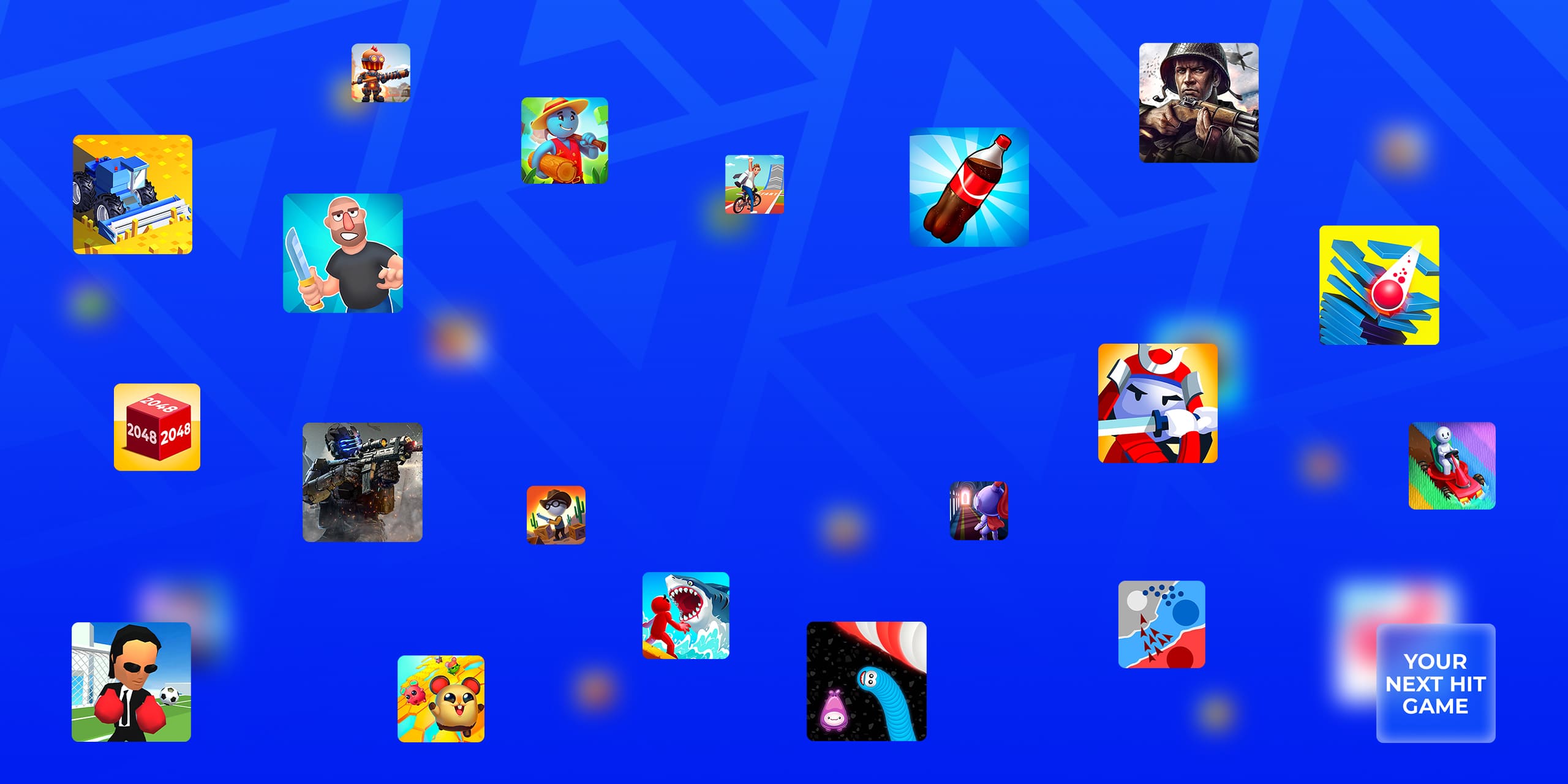 Games that contain more features but retain the simplicity of the hyper-casual style are called hybrid-casual. The basic gameplay of a hybrid is based on any hyper-casual game that exhibits strong engagement. By gradually adding meta layers and developing a business model, the developer steers the project toward a hybrid. Let's take a look at the basic steps.
Azur Games tips
Progression. Change the structure and complexity of levels. Add new modes, bonus levels, and bosses. Expand the meta: add upgrades, perks, and other gameplay elements players get as they progress. This approach has allowed War of Rats to hit the top 10 free-to-play games in the world and the top 2 in the US, and at its peak, bring in more than $150,000 in net profit per month.
Monetization. Diversify revenue streams. Combine rewards, a cross-page ad system, and the ability to turn off ads with in-app purchases. For example, at Fire Hero 2, which started on advertising alone, in-app purchases now account for 20% of total revenue and continue to grow.
Narrative. The story doesn't have to be complicated. The main thing is to affect players emotionally and encourage them to return again and again to the main sequence. In Mafia Sniper, mobsters rob stores, train and go to restaurants and casinos. The player feels like being inside a gangster movie. A competent narrative is also helpful in marketing — as a basis for exciting creatives.
Collecting. This can be anything: skins, characters, rewards or resources that a gamer gets for a time in the game, passing levels or in-game currency. For example, in Taxi Run, players collect rare cars in the garage.
Socialization. Allow players to play with friends: clans, guilds, tournaments and quests. The competition encourages participation. It doesn't have to be complicated. For example, add leaderboards like in the game Chain Cube. Through this, players competed and saw each other's achievements.
138