When FreePlay, a hyper-casual game publisher, launched Count Masters, the game quickly went viral and enjoyed the #1 spot in the top charts. Though most hyper-casual games drop from the top charts after a few weeks, Count Masters maintained its popularity, staying in the top 10 for three months before moving to the top 40. Evgeny Sidorov, CEO of FreePlay shared a case study of how they, together with ironSource, returned the game to the 1st place.
The challenge of staying in the top charts long-term
In June 2021, we first launched Count Masters, and it quickly became a huge hit – reaching #1 on iOS and Android right away. There were many reasons for this: our product development team was constantly running deep analyses of game performance, so we could continuously improve our game metrics; our user acquisition and monetization team worked around the clock on new video and playable ads and a strong ad revenue strategy; and our game design team introduced a major innovation, which boosted retention – deep metagames.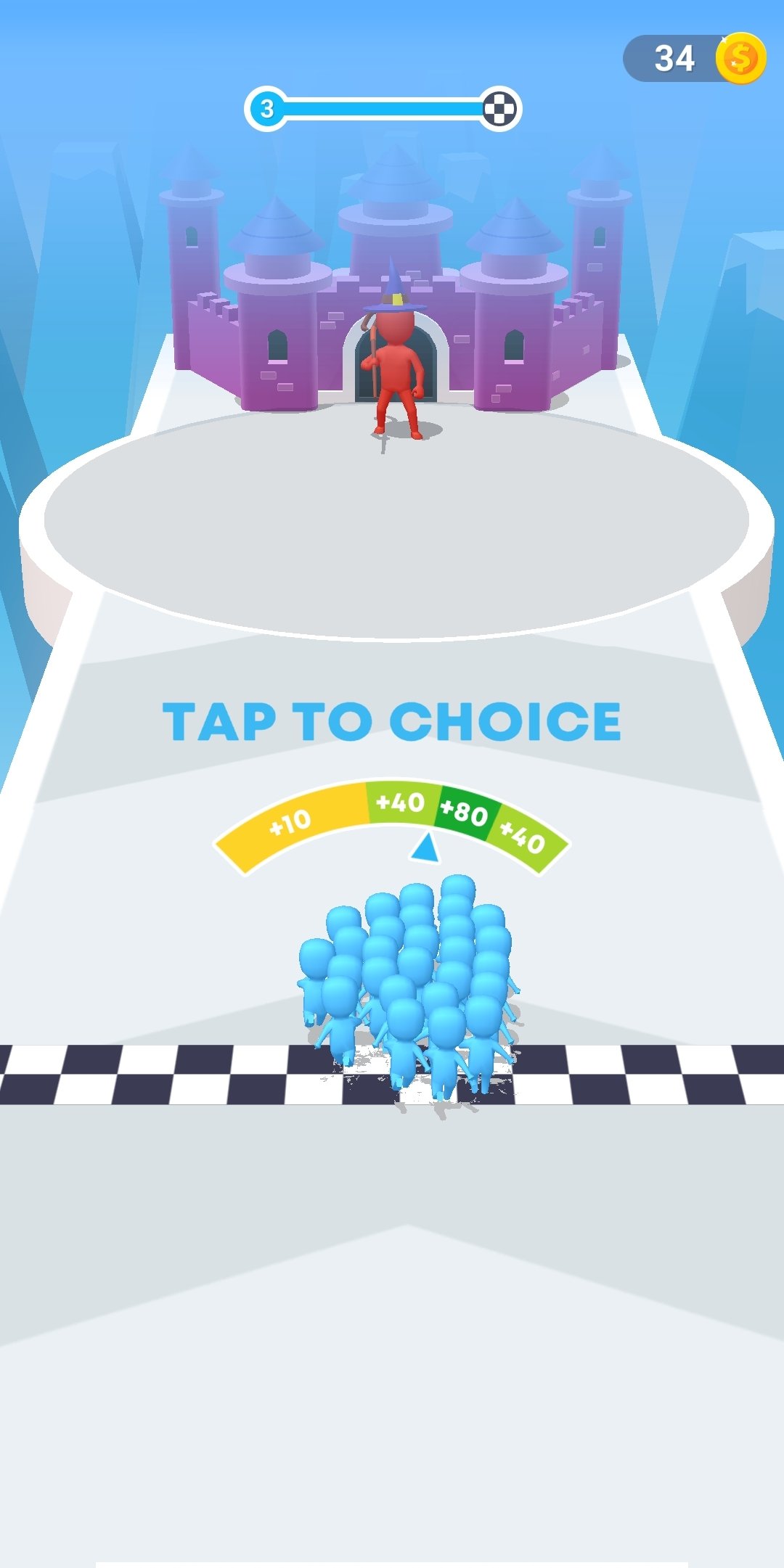 In fact, Count Masters maintained a top 10 position for a few months – an incredible accomplishment for the hyper-casual category, which tends to have a relatively short lifespan. Still, like most hyper-casual hits, Count Masters eventually started falling from its top 10 position. Clearly, we needed to find a new way to scale our user acquisition and shoot it back up to the top.
That's when our mediation partner ironSource recommended we test their day 1 ROAS optimizer tool.
Aiming for scale and profit
Our priority was to scale Count Masters' user base while reaching our D1 ROAS goal – meaning we needed a solution that would drive a significant amount of installs from high quality users.
The ironSource team explained to us how the D1 ROAS optimizer works. The best part was that it required hardly any manual input from our end. We just set our ROAS goal, and the tool automatically scaled our UA while optimizing our campaigns towards our ROAS goal. Since it automated most of the work, we could focus our attention on other parts of the business, like improving the game itself.
Increasing installs 3x and ARPDAU 21%
Since activating the D1 ROAS optimizer, we experienced a 307% increase in installs, all while exceeding our ROAS goal.
At the same time we were scaling installs, we also enjoyed a 34% increase in DAU and 21% increase in ARPDAU – an outcome of the optimizer driving installs from high quality users who were engaging with our ads, as well as a solid monetization strategy and in-app bidding setup within the mediation platform.
From the moment we activated the D1 ROAS optimizer, our team at FreePlay was extremely committed to getting Count Masters back on top, implementing ironSource's suggestions as fast as we could, and responding to all their comments and feedback. The combination of ironSource LevelPlay products with our quick action proved to be a huge factor in Count Masters' success.
Eight months after Count Masters' initial launch, it's back in the top 10 trending US game charts at #2 on iOS and #1 on Android, we're very happy with the results. In addition to the users we're acquiring through paid campaigns, tons of organic users who see Count Masters in the top charts are downloading and playing our game, too – giving us a nice boost in overall installs.
Team work makes the dream work
Throughout this journey, we felt like the ironSource team were genuine partners who did everything they could to help us reach our goals.
It was the incredibly close collaboration between ironSource and our own team at FreePlay – the daily calls, recommendations, and quick action on our part – that got Count Masters back on top.