GameRefinery has published an analysis of the mobile market for November 2022. The industry has demonstrated success over the study period. The company also identified areas in which studios have faced difficulties and outlined the impact of these difficulties on future development.
Read the full GameRefinery report here.
In the report, GameRefinery said that the games Call of Duty Mobile, PUBG Mobile and Mobile Legends: Bang Bang used the current FIFA World Cup and collaborated with some of the most famous soccer players, which were included in the games as skins and avatars.
War of the Visions: Final Fantasy Brave Exvius began collaborating with TikTok star Addison Ray. This was done to attract users, as Rae has 88 million subscribers. However, so far, the effect has been minimal, both in terms of revenue and downloads, which shows the weak involvement of Rae's fans in the game.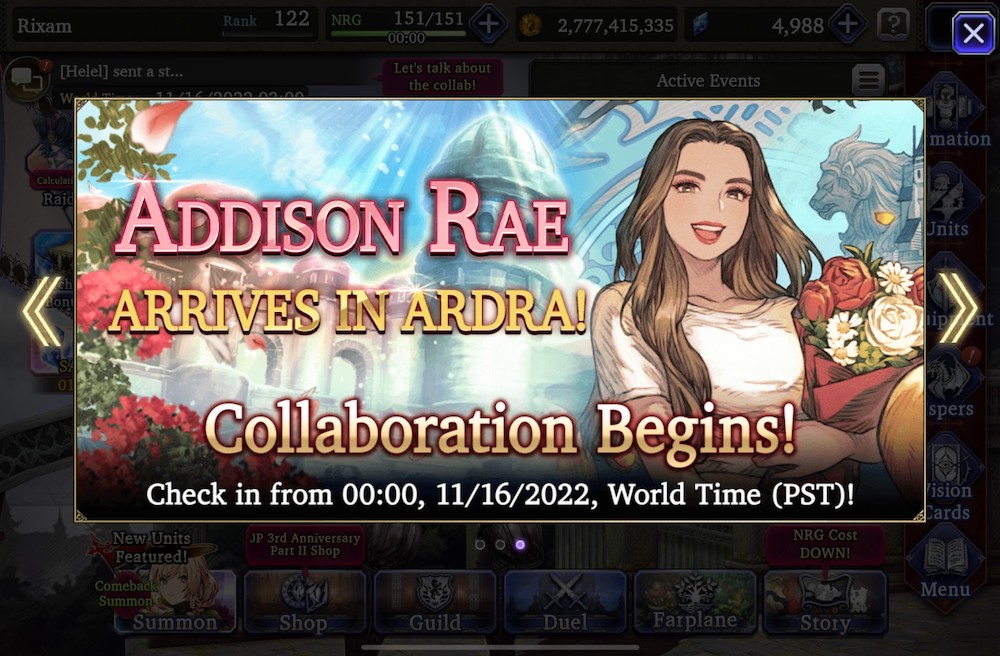 Asian market
The number of downloads of Gran Saga in Japan tripled after introducing the new playable character, Leon. In addition, gacha mechanics were added to the game.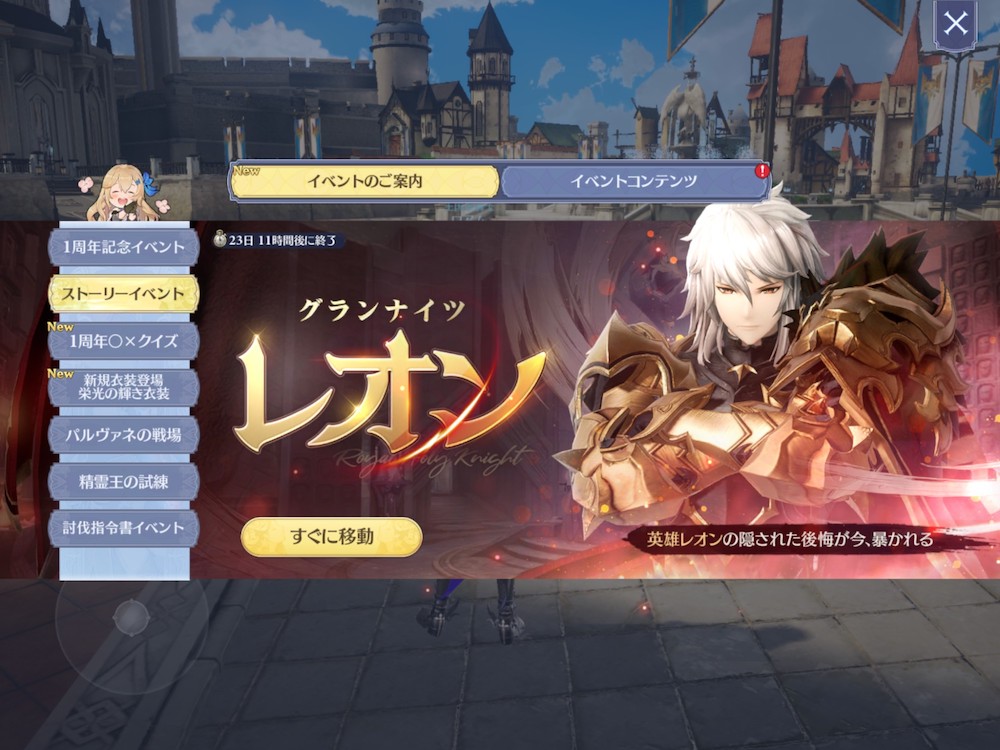 A new update to My Hero Academia: Ultra Impact introduces a new mode: Case Files, which presents a limit of one use per team of heroes. Players must experiment with new games and upgrade more characters to earn rewards.
Mahou Tsukai no Yajusoku marked its third anniversary with an event that includes 16 time-limited gacha events. This led to a 1,000% increase in revenue for the game.
Side note: The mobile gaming market gets $1.5 billion and 1.1 billion downloads per week.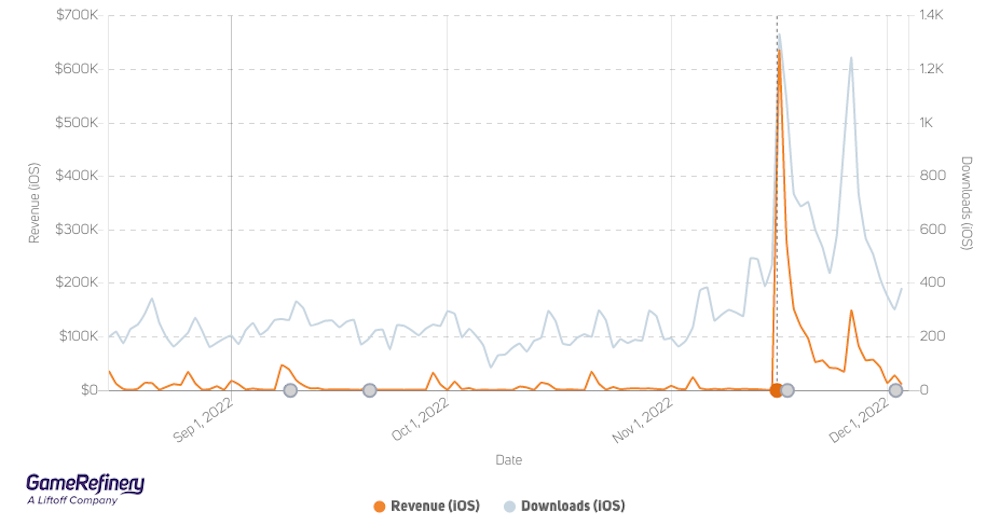 GameRefinery named Sky: Children of the Night the most exciting crossover event of the month, thanks to a collaboration with Norwegian singer Aurora. Aurora will later participate in an in-game concert in the game.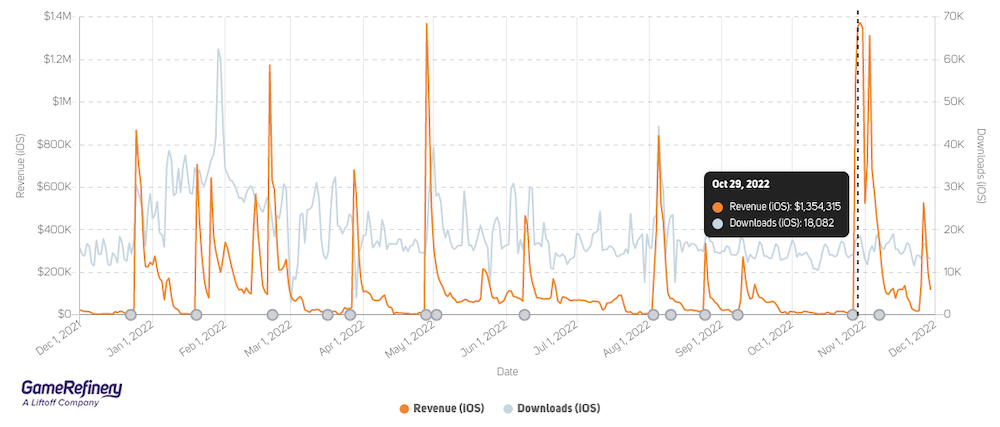 Goddess of Victory: Nikke marked the achievement of the title «debut of the month» and reached the top 5 of the highest box office charts in Japan. The game repeated this success by comparing the top 30 on the U.S. box office charts.
361