The concept of Draw the Line was born from the talented Friends Games Incubator group. It is a development company based in Ukraine.
After testing Draw the Line with the publisher Supersonic, they worked together to reduce CPI and develop a scalable, profitable game. Draw the Line ranked in the top 5 on iOS in the US and in the top 10 on Android worldwide.
We have chosen the most important thing from the report of Vladimir Delinsky, founder of Friends Games Incubator.
Solo in the World
Vladimir started his career in a web development but has always felt a passion for game design. He began by developing board games and even won a prize for "best board game" at a competition in St. Petersburg in 2014. Then he started developing mobile games with partners and founded a development studio specializing in casual games. The studio quickly grew to a staff of 30.
Although my first studio venture was successful, I wanted to take on a new project and realize my creativity on my own – I single-handedly founded the Friends Games incubator in 2018.

Vladimir Delinsky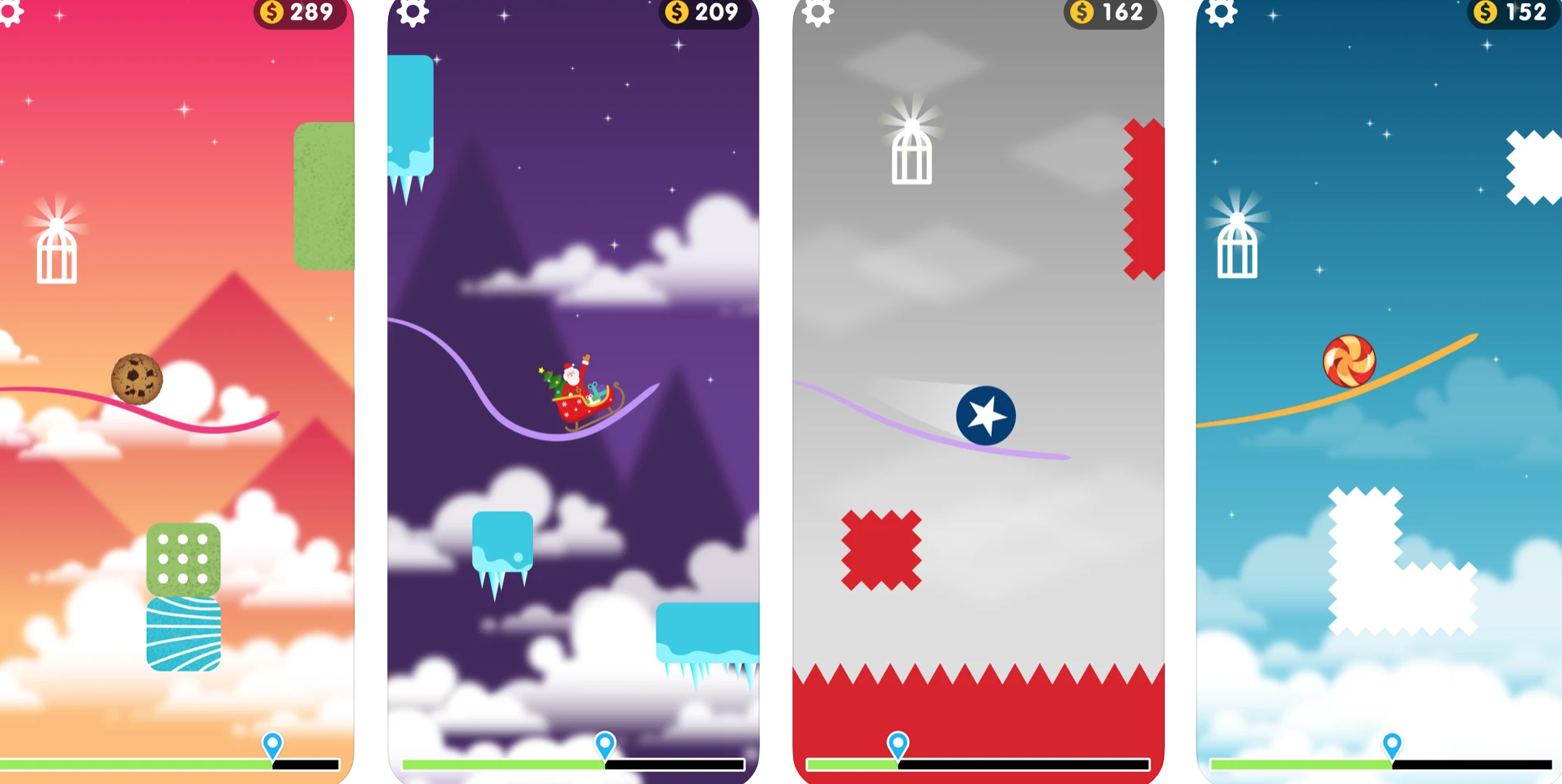 Turning many ideas into hyper-casual prototypes
Friends Games Incubator initially focused on the development of mid-core and casual games.
From marketing to our game designers, we have a very creative team coming up with new ideas every week, and we wanted to start translating those concepts into games.

Vladimir Delinsky
It took time to develop mid-core and casual games, and this is where the development team saw the appeal of hyper-casual games. These games are developed faster to quickly turn an idea into a prototype and start testing.
Creating a mobile game from the Flash concept
The concept for Draw the Line comes from an old flash game that Friends Games Incubator created back in the day. Flash – is a programming language prevalent in the 90s as the backbone of many free online board games.
We saw how fun the board game was and decided to turn it into a mobile game. After showing the prototype to several publishers, the Supersonic team showed that they genuinely believed in our concept.

Vladimir Delinsky
Supersonic asked Friends Games Incubator to create different versions using the same mechanics. The developers made a 3D version in a portrait orientation and started testing it with Supersonic Studios.
The testing period took place during the holiday season (mid-December) and gave a CPI of over $0.80 – which was not very good. However, Supersonic noted that the CPM is also very high, indicating high competition from other games and may explain the unnaturally high CPI.
Our team and Supersonic pushed for this project to continue because in-game metrics were promising (D1 retention was 51%, D7 retention was 13%, game time was 700 seconds).

Vladimir Delinsky
Re-testing and 400% CPI reduction
Despite the high CPI, Friends Games Incubator pushed for continued testing of the game, and the Supersonic team agreed to have another test after holidays when the competition subsided. Together with Supersonic, the team developed a new creative set that demonstrated satisfying mechanics and a high level of gameplay. The developers also tried out several iterations using vibrant colours that took into account industry trends.
These creatives achieved positive results, with CPI dropping to $0.38. Then Facebook's algorithm was adjusted, which helped lower the CPI even further to $0.21 – 400% less than in the first test.
We developed and tested over 200 creatives using Supersonic, introduced meta/skins, and A/B tested monetization strategies. All of these changes have helped maintain our in-game metrics while improving profitability – after integrating ads, Draw the Line still has a D1 retention rate of 46%, a D7 retention rate of 12.6% and a game time of 910 seconds.

Vladimir Delinsky
Achieving a low CPI allowed the company to scale profitably to the top 5 on iOS and the top 10 on Android in the US. Draw the Line has been ranked in the Top 10 Free Android Apps in the World.
Working with a publisher who believed in us
Supersonic believed in Draw the Line, which prompted Friends Games Incubator to continue testing to overcome the initially high CPI problem.
Their team was flexible, patient, and helpful throughout a publishing process – whenever developers mentioned issues they encountered, Supersonic offered a help and solutions.
We are still working on optimizing Draw the Line with Supersonic – and this is not the end of our journey together. I hope, we look forward to growing and publishing future games with their team.

Vladimir Delinsky
271