A/B testing is nothing new, but it has quickly become the norm for game developers, designers, and marketers. AppsFlyer has shared an informative article on where to use it and what you need to know before doing it.
App designers split test, or A/B test, their mobile apps because it is one tool in a marketers' tool belt that can help to increase user engagement, and offer a better understanding of their user experiences and user preferences.
What is mobile A/B testing?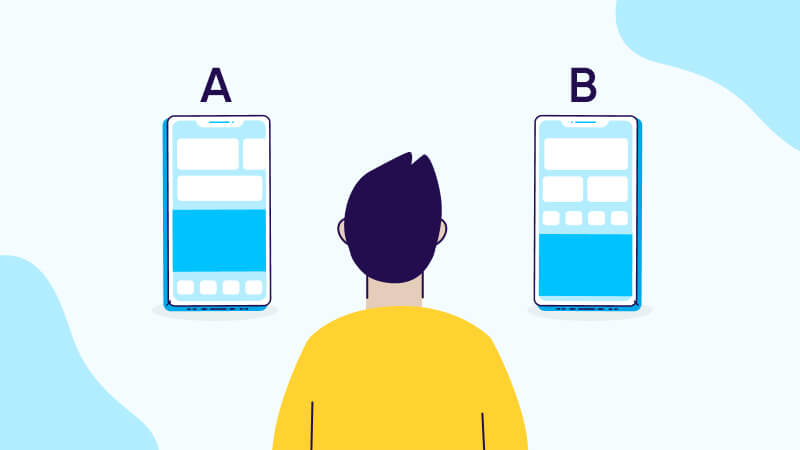 Understanding your user experience is the gist of split testing. Standard A/B testing gives you statistical data that reflects real user experiences and preferences, allowing you to pinpoint the specific user experience that will increase your conversion and retention rates.
Here's how it works:
First, your product (i.e. mobile app) is split into two segments, A and B, where you change a component of the user experience (like a header, an image, a pop-up, etc.).
Then your users or audience is divided into two segments — group 1 and group 2. Once sufficient traffic has flowed through your app, it's easy to compare the results of the existing version of your app (A) to the new version (B), allowing you to isolate which specific UX results in higher clicks or conversions.
For example, let's say you concurrently run two versions of a screen in your app. A single variable such as:
Icon
Headline
Description
Color palette
Or even layout differs
A/B testing allows you to review the various mobile app formats and experiment with them. Ultimately, this understanding of your UX will benefit your conversions.
What isn't mobile A/B testing?
Standard A/B testing should not be confused with Apple's App Store A/B testing, which allows app marketers to try out different versions of an app store product page with different promotional text, icons, clips, screenshots, and app previews – to better showcase particular features or content within an app.
Basically, it is an attempt to fix the problem of two out of three users arriving in the App Store and not installing any apps.
Apple's A/B testing is meant to encourage users to download apps and optimize the app store experience — so basically, they're apples and oranges.
What are the benefits of mobile app A/B testing?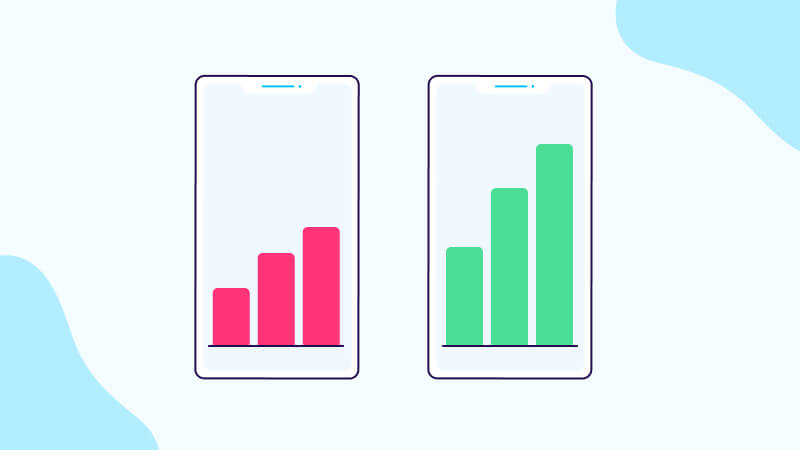 The benefits are many, and the high level of confidence in the data it delivers is paramount, as A/B testing eliminates guesswork and enables app marketers to rely on data-driven findings and statistical certainties.
Data-fueled insights – when applied to ad space and ad spend, A/B testing helps you learn your users' behaviors without risking large portions of your budget.
Optimized in-app engagements – A/B tests are an excellent way to measure incremental lift accurately. For example, distinguishing the impact of different variables like paid and organic engagement.
Real-time observations – particularly the impact of new features. Instead of committing to changes without understanding the potential implications, A/B testing allows you to layer your audience segments and product versions to precisely understand the potential impact of new features on your app. In other words, split testing allows you to avoid costly miscalculations when trying out new features.
Bottom line: app marketers conduct A/B tests to identify the creative executions that perform best, and gain a true understanding of users' behaviors. This information is gathered through your users, their preferences, and ultimately, their experiences engaging with your app.
What is the process of mobile A/B testing?
It is a recurring process that you can employ to optimize your app and your campaigns. Here are the three steps to do A/B testing right:
Define: What is the reason you're testing a particular variable? Before you do, you must have a straightforward hypothesis and know how you will proceed based on different results. Clearly defining why you are executing these tests guarantees actionable insights.
Build: Create both testing scenarios. For example, create and test two different mobile onboarding experiences concurrently. One experience may prompt new users to skip or close the signup screen. And the second experience may prompt the user to a mandatory signup page that cannot be skipped.
Apply: The data generated from your tests will allow you to make smarter and more informed decisions about your ad spend. Take the example above – A/B testing gives you clear, statistical data of which onboarding experience is optimal for your app's conversions.
How do I choose the right tool for mobile app A/B testing?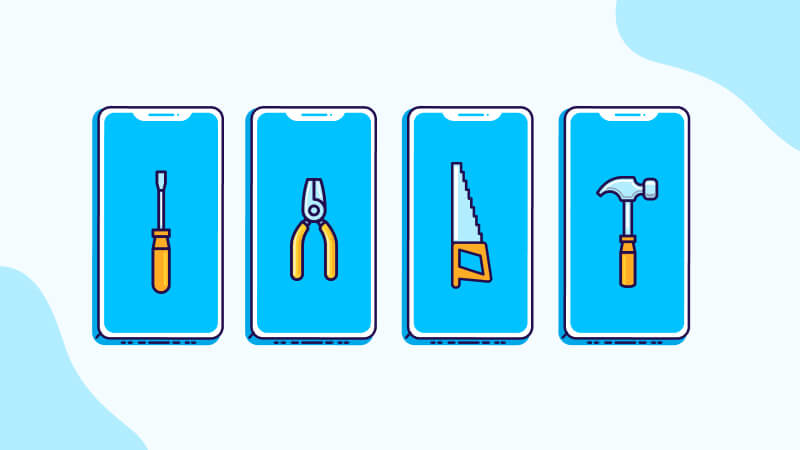 Building a house with a chainsaw but no hammer will take you longer and prove more complicated than you might have expected. The same can be said about optimizing your app's experience without understanding exactly what tools you need and what you should look for.
What are your needs? When looking for the right tool, evaluate its available features against your needs. Some tools may have plenty of bells and whistles but lack one crucial functionality that you may need.
What is the level of support you and your team may need? Purchasing an A/B testing tool is a financial and budgetary commitment. Therefore, make sure the tool you choose provides the type of technical support you and your team require.
What integrations are needed? When comparing tools, make sure the tool you choose is the right addition to your existing tech stack. Will it integrate seamlessly? Is it compatible with any other marketing, analytics, and sales platforms that you already employ?
Key Takeaways
A/B testing is an essential process, allowing app designers and marketers to continually improve their UX, boost their conversion and improve retention rates.
As an app marketer, here are the four main points you need to remember when considering split testing:
At its core, A/B testing is the opportunity to learn about your users and your users' behaviors and preferences.
There are many benefits to employing this kind of testing, like optimized experiences, and higher retention rates.
Before employing testing, know the process. Can you define a hypothesis? Did you build your segments? Are you prepared to analyze and apply the data you receive?
When ready to invest in an A/B testing tool, make sure you understand your business and operational needs!
---
Got some exciting hyper-casual, casual, mobile news? Share it with us.
Also, subscribe to our hyper-casual news in Telegram, LinkedIn, and Facebook.
1,309